From September 10 to 12, the Pau-Arnos circuit will host a meeting dedicated to Karting. If the KZ2, within the framework of their French Long-Circuit Championship have taken the habit of stopping there, it will be a "First" for the Superkart which will be alongside them.
A saved Championship
This unprecedented Superkart event is the final of this 2021 Championship. All the protagonists and teams seem relieved to have thus been able to achieve a minimum but nevertheless complete program of three stages with different profiles following a truncated 2020 season. After Magny-Cours and the Anneau du Rhin, here are the participants facing a hilly circuit at the foot of the Pyrenees. Adapting to this atypical and new track for all entrants should enhance the value of performance and will be a key to success, while nothing has yet been achieved for the title or the places of honor. About twenty participants seem ready to do battle.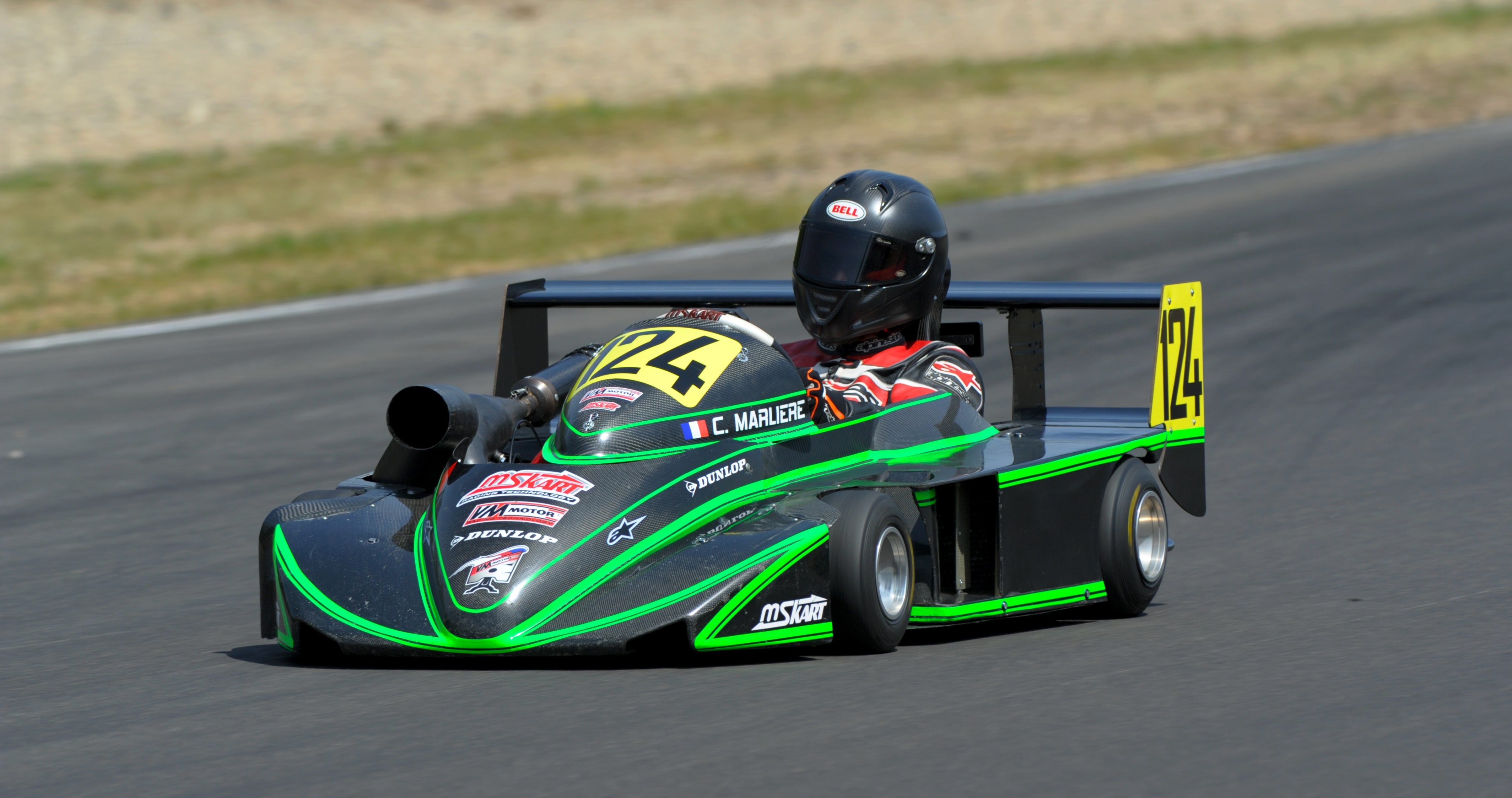 Varied challenges
The multi-champion of France and Europe Peter Elkmann (Anderson/VM) had to confirm his entry but his hoped presence would mean a status to defend. He has the talent and the experience to retain his control on the discipline. The other favorite Alexandre Sebastia (Anderson / DEA) will be under pressure not only for a race victory but also to reclaim a title he had already won (2013) before the arrival of the German. This season he has shown enough speed to fight with Elkmann, especially in the wet conditions. Seventeen points separate them and three races are scheduled, for a maximum of 75 points to be awarded.
Among the drivers likely to enter the front lines, it will be necessary to count on the revelation Sven Van de Wardt, astonishing on his first visit outside the Netherlands. Other members of the Dutch colony, are in good shape, such as Léo Kurstjens, winner of a race in Assen in August and Mark Verhaar back in the foreground this summer (notably since the Ring of the Rhine). Another driver of Team Karting Paradise (all in MSkart / VM), Jaime Zuleta has a major role to play, third in the provisional classification, he has the ambition to not only to grab a new overall podium but also to win the "Gentleman" classification reserved for over 45s.
On the French side, Johan Lamalle (MSkart / VM) will have to contain Eric Confalioneri (PVP / DEA) the two drivers being provisionally 4th but now a new stricker has demonstrated his potential in the person of Christophe Marlière. "Rookie" in Superkart, he had caused a sensation for his first participation.
The Superkart will still have an important deadline, the European Championship will indeed take place at Le Mans from 22 to 24 October.